Never Miss a Loan Payment
With Direct Pay, you can schedule loan payments from your accounts or debit card that post in real time一or text payments from your cell phone.
Print this Page/Save as PDF
Convenient
Your loan payment is posted in real time.
Flexible
Make loan payments via text, website, digital, or mobile banking.


Secure
End-to-end encryption guarantees your information is safe.
Customized
Loan payments are accepted from your checking and savings accounts or debit card.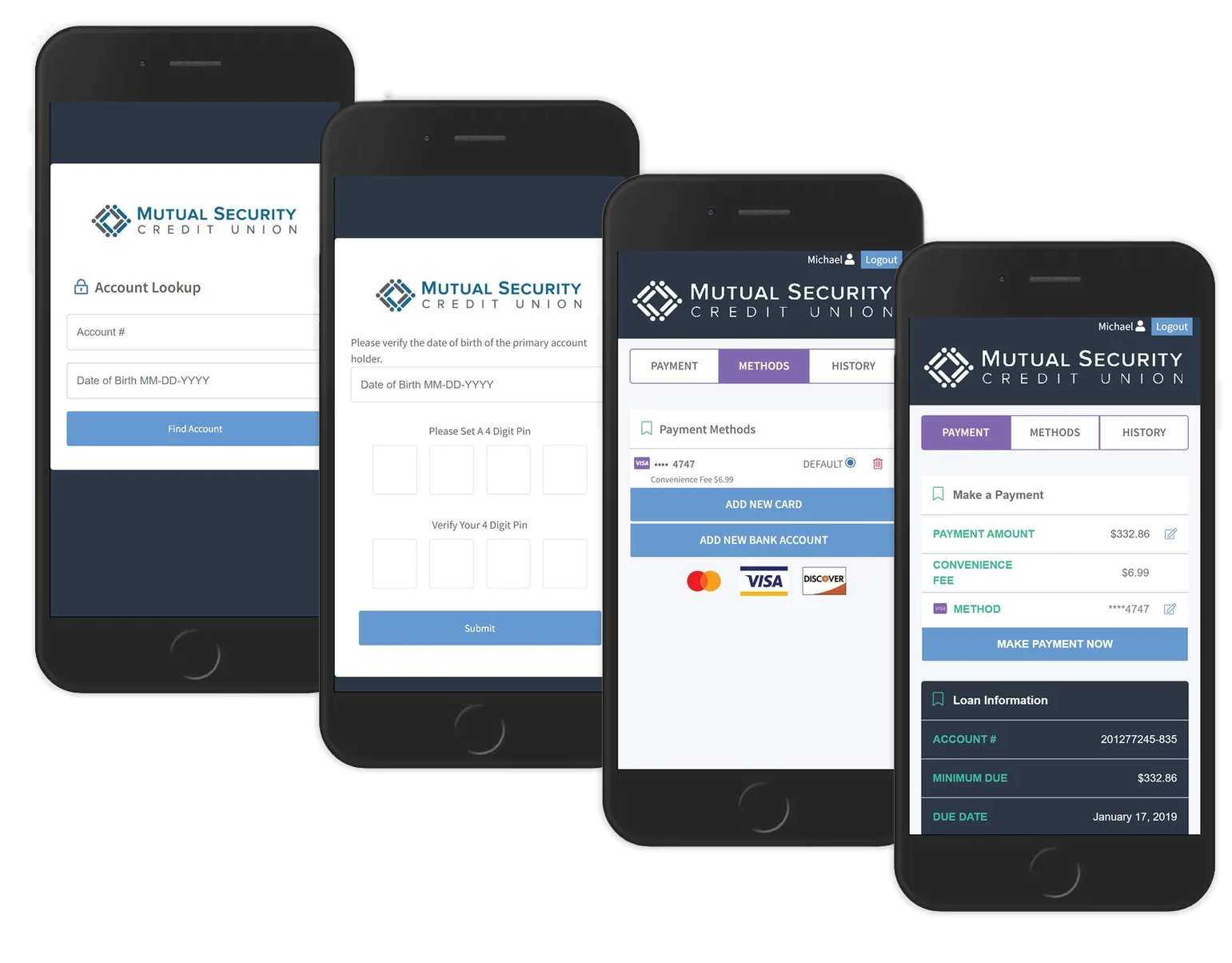 Setting up Direct Pay is a snap. Here's how it works:
Verify your account by clicking this link. Input your account number and date of birth.
Create a 4-digit PIN. Store this information securely. You'll use this PIN to make loan payments.
Add your preferred loan payment methods by selecting ADD NEW DEBIT CARD or ADD NEW BANK ACCOUNT. After each payment method is added successfully, you'll see the message, Payment Method Success.
Next, you'll be redirected to the payment portal, where you'll see your loans and select your preferred payment method.
You'll receive text messages about the amounts due on your loans. You can then make a payment using your preferred payment option. You can also opt out of text alerts by texting "STOP."
For more information, please review our Frequently Asked Questions (FAQs)
How quickly are loan payments posted?

Payments made with Direct Pay are processed and posted in real time. Posting to your bank account can take up to three (3) business days.
How much does Direct Pay cost?

Each ACH transaction (paid from a checking account) is $4.99. The fee for a debit card transaction is $6.99.
Can I make mortgage or credit card payments with Direct Pay?

No. This service is unavailable for mortgage or credit card payments.
Does Direct Pay have a payment limit?

Yes. There is a $3,000 limit per payment.
Can I still pay my loans online if I opt out of receiving text notifications?

Yes. You can access the payment portal through our website or online mobile banking. However, you won't receive text reminders about upcoming payments and can't make payments via text message.
How can I make loan payments via text message?

After receiving a text reminder about an upcoming payment, text "PAY" in response to the text message.